PlusNet Triumph at the uSwitch Awards
The glue is scarcely dry on the last bit of shelving, but it looks like PlusNet will need an entire cupboard for the latest set of awards.
uSwitch
, the comparison site
announce the winners of their latest broadband awards
today, and of the 11 awards up for grabs, PlusNet have won an impressive total of 9.
The categories were:
Best overall customer satisfaction
Most likely to be recommended
Best customer service
Best technical support
Best quality of connection
Best for speed satisfaction
Best for ease of use
Best for setup support
Best value for money (joint with Sky)
This is the third set of awards in as many months in which PlusNet have triumphed and signals a return to the standards for which they were once renowned.
Gaining all these awards is not without problems though - the cabinet is now full!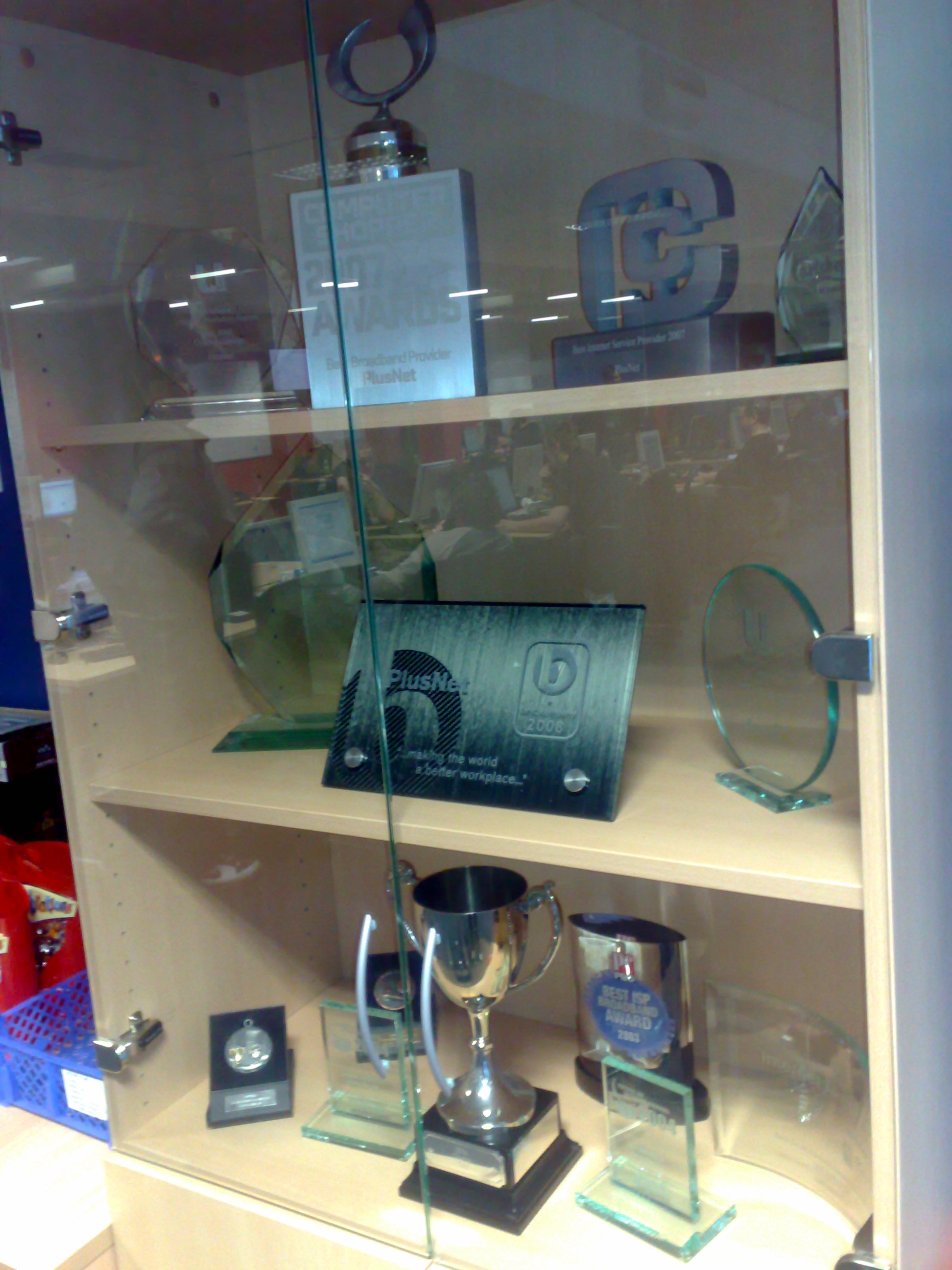 Article last edited on Thursday, 23-Jul-2009 01:04 AM